The Place Beyond The Pines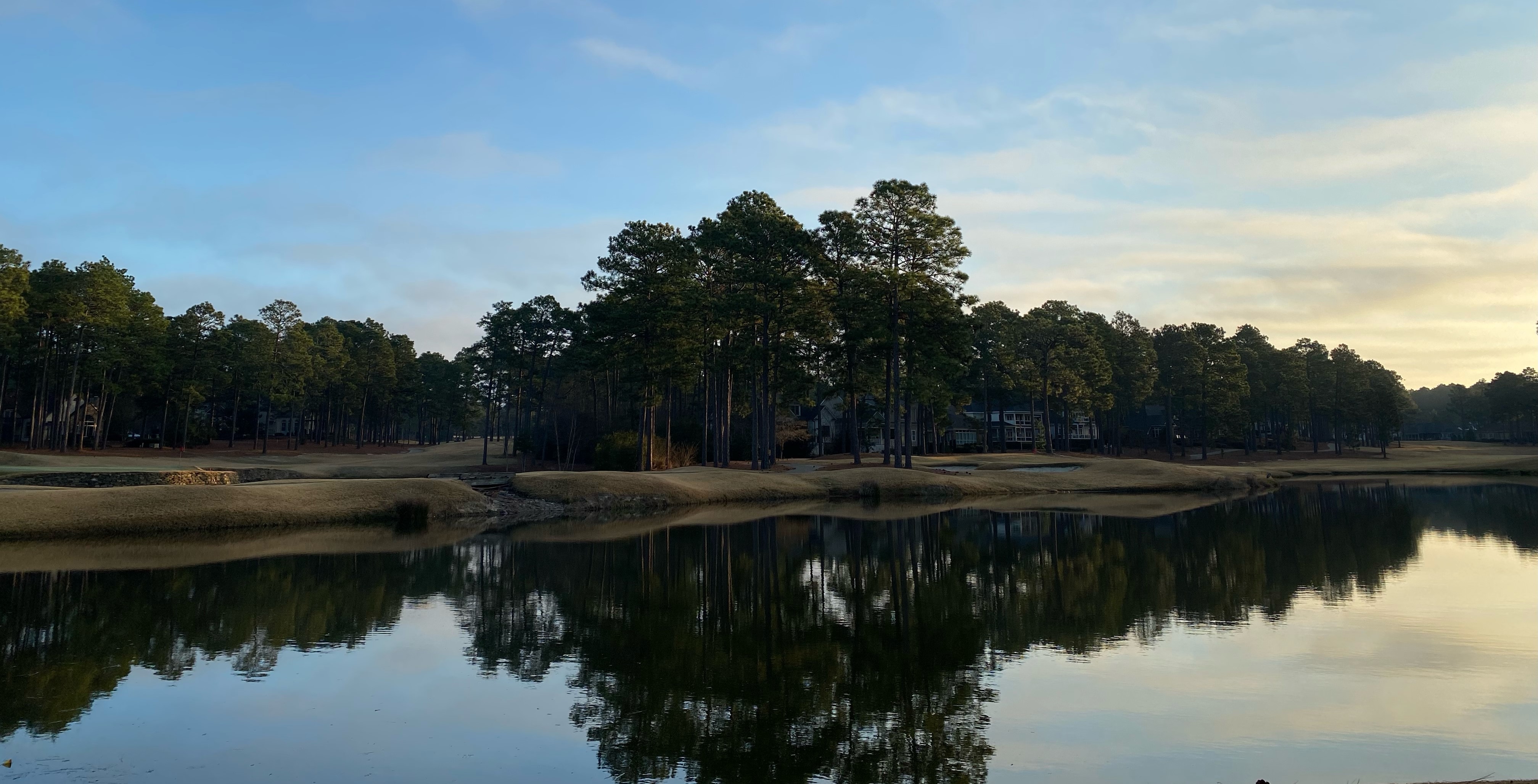 That's the title of a supremely underrated movie starring Ryan Gosling and Bradley Cooper. It's also where I spent plenty of time spraying shots across a couple courses at the Pinehurst resort in late December.

For an avid player and fan of golf, I'm sad it took me so long to go on my first true golf trip. But, we couldn't have chosen a better place to duff it around for three days.

Escaping the harsh New England winter, our traveling quartet headed to the Tar Heel State where we were greeted with 70 degree weather at Disney World for golf fans.

We played four courses in North Carolina and two of them are on Golf Digest's top 100 public courses list.

Our trip began at Pinehurst No. 9. The newest course on the compound was designed by Jack Nicklaus. I started my journey with a par courtesy of a breakfast ball and things went downhill after that. We had the first tee time that day and it felt for periods of time that we were the only players at the resort.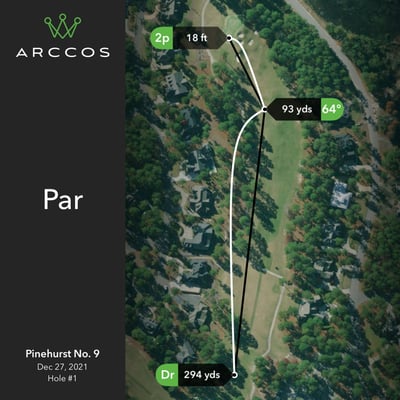 The greens rolled fast, the seltzers were ice cold and laughs were had.

Pinehurst No. 9 had risk reward holes, narrow fairways that called for precision and a par three over water where I unintentionally recreated our logo.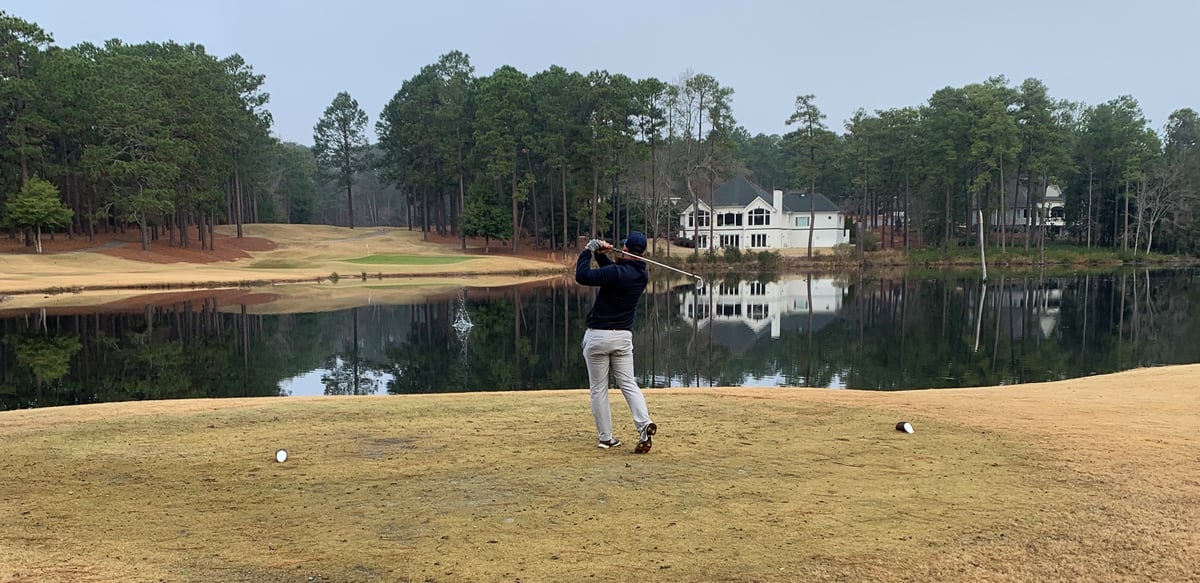 My favorite hole was probably the short par 4 11th. Playing from the white tees it was 331 yards with a skinny fairway that runs out quickly into a waste area. The green has a tree-lined hill to the left of it which one of my playing partners may or may not have fallen down. I won the hole with the lowest score in the group so maybe that's why I like it.

The signature hole of the course is the par 4 fifth. This 373 yard hole sees your approach over a creek and a bunker. The pin the day we played was on the right and despite the large size of the green in total area the depth was only 10-15 yards. I missed long and I was dead. Hat tip to you Mr. Nicklaus

The starter and other staff members we interacted with were great. We were warned that the greens on No. 9 are different than the others on the property. Good thing I had not stepped on any course yet.

The clubhouse was under renovation, but looks like it will be pretty sweet in the near future.

Come back tomorrow for my story on the greatest par three course that I've ever played.

It's good to be back.

Dreaming of warmer weather and greens in regulation.

FORE!