I always get irrationally excited when the RBC Heritage comes around. While you'd think it was because the Tartan jacket is an awesome prize, or the field is always stacked (it's not), it's really because of the course.
Yes, Harbour Town Golf Links is picturesque, and the 18th green is framed by the candy cane-striped Harbour Town Lighthouse across the marina, but my love for the course comes from this: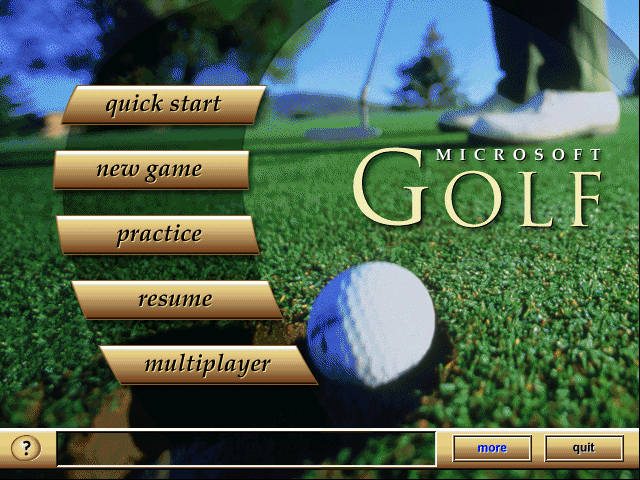 Ah, mid-90s PC video gaming at its finest. Microsoft Golf was a staple of my childhood. I played this game for YEARS on end and Harbour Town is one of two courses featured in the game, and was almost always my choice. So much so, that during this quarantine, I found a way to play the game in all its glory again.
For that reason, I arguably know Harbour Town Golf Links better than any other course I've played (except maybe the two courses I grew up playing). So every time I watch the RBC Heritage, I am REALLY into it – mostly because I've hit every shot I see the pros hitting on TV hundreds of times (thanks to unlimited mulligans).
The Pete Dye design, in consultation with Jack Nicklaus, sits near the southern tip of Hilton Head Island. Holes are tree-lined or adorned with some sort of body of water. Fairways aren't terribly narrow, but the greens are on the smaller side, with some pretty good undulation. Because of its position between Baynard Cove and the Atlantic Ocean, balls can break in any direction.
Here are just a few of my favorite holes, as featured on the game (yardages are current):
5TH HOLE – 549 YARDS – PAR 5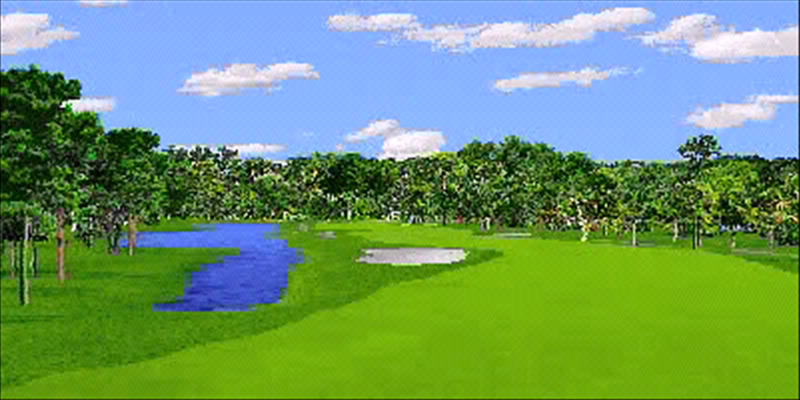 Dog leg left, but still reachable in two, we've seen some eagles here in the past. But there's a few fairway bunkers that can catch a wayward drive and make it a three-shot hole. The green is deep, so if the pin is back, make sure to take an extra club.
9TH HOLE – 332 YARDS – PAR 4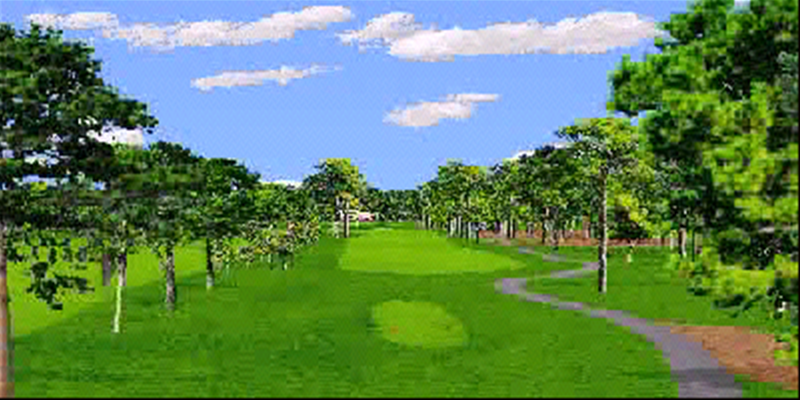 It seems like it's becoming mandatory on the PGA TOUR to have at least one or two drivable par 4s. This is arguably Harbour Town's only chance at that. (The 13th hole might be another option, but conditions/execution have to be near perfect for that.)
The green is absolutely surrounded by sand, and the left side is guarded by a relatively low-hanging tree, so if you're going to go for it, you have to bring it in from the right. If that's the case, only lefties have a chance to hold the wide, shallow green with a driver.
17TH HOLE – 174 YARDS – PAR 3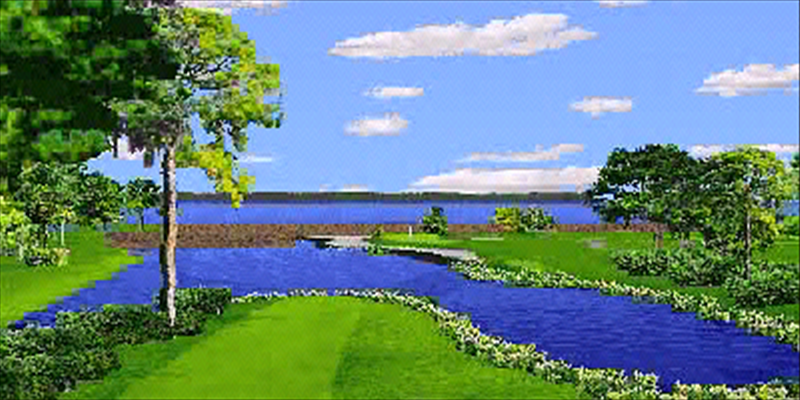 It's not crazy long, but from the tee it looks like you're just going to hit it straight into Baynard Cove. Wind is always a factor too, so there will be a club change.
So that's my Harbour Town Golf Links previews ahead of the RBC Heritage this weekend. There's a gallery below of a couple more "pixel"-esque holes in the game.
Let us know what you think in the comments below. And let me know if you've ever beat my course record of 44 on Microsoft Golf. I swear I didn't play from the red tees, use 50-60 mulligans, or set "Gimmies" to 72 inches.
GALLERY