DJ! He came racing out of the gates and grinded it out on the back to hold on to win the 2020 Travelers Championship. Dustin Johnson carded an interesting three-under 67 to capture his 21st victory on the PGA Tour. He won for the 13th straight year. That is stupid and it puts him in the company of Arnold Palmer (17), Jack Nicklaus (17) and Tiger (14) in terms of guys winning for consecutive years.
DJ was striking the ball like a stud on the front. He made four birdies on the front to go along with one bogey. Three of those birdies were from under eight feet. The other was this 27-foot bomb. He put a new putter in the bag this week and it paid off BIG TIME.
The guy who held the 54-hole lead, Brendon Todd, did not have a fun time out there. He didn't make a single birdie and shot five-over-par 75. After making 11 straight pars to start the day, he imploded on the 12th. With a wedge in his hand from 148 in on the fairway, he made triple. Yes, you read that right. Brendon Todd pulled a Steve Cunha. He choked it away. His approach was short of the green above bunkers in the thick stuff, which led to this pic.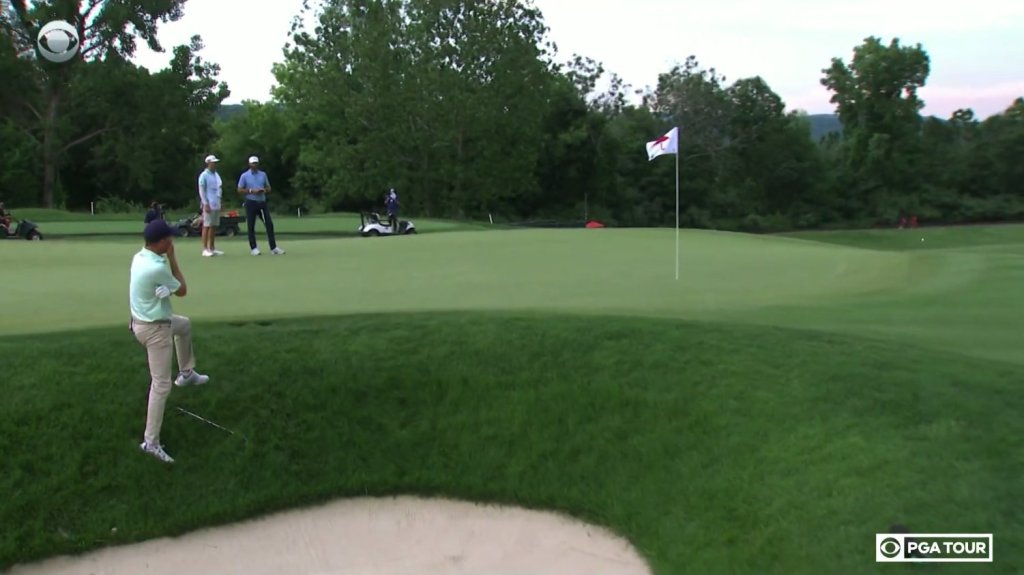 He made me proud and skulled the absolute shit out of that ball. That picture is a walk though my mind on pitch shots around the green. He was never in it after that. The ball rolled into the rough down a hill and he had some sort of time getting it back up.
DJ could have put his foot to everyone's throat, but he drove it OB on 13. Still managed to only make a bogey after reloading on the tee box. That's what makes them the pros. He made a birdie on his second ball where when I go OB forget about it.
Kevin Streelman flirted with the lead, but he parred his way in from 14.
With a one-shot lead on the 18th tee after an extended delay, DJ unleashed his best drive of the year.
He absolutely smoked that thing. Seriously. He outdrove the entire the field. No divots up there. That was an absolute BOMB.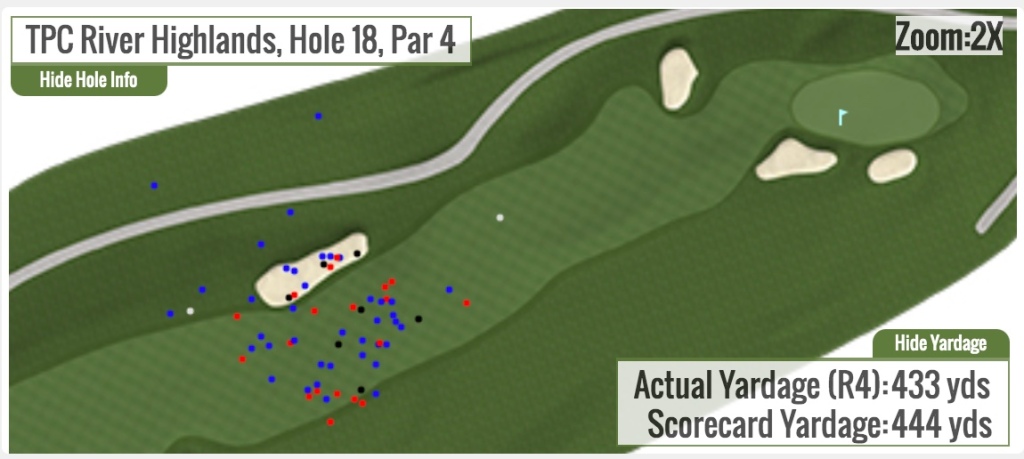 That white speck way out in front is DJ. Guess he had some adrenaline going. He nailed his approach and made par. Wish I could be a fly on the wall for the party for his first win in like 16 months.
It was a long day of golf with a mini weather delay late in the afternoon with three groups left on the course. Mackenzie Hughes made the most of break making two bombs when he came back to move from a six-way tie for sixth to T3.
That was his putt on 17. It was from 48 feet. Casual. He went on to make a 44-footer on 18! Those two putts helped him make an extra 210K. Not a bad Sunday, Mackenzie. Not bad at all. Drinks are on you next time, pal.
The other awesome story of the week was Will Gordon. The 2019 SEC Player of the Year from Vanderbilt finished T3 after playing on a sponsor exemption.
So basically, he gets to play in every event for the rest of the year to try and earn his card. Pretty impressive for a dude born in 1996!
Phil kept rocking the shades despite a two-over weekend. Check out his eyes in this pic!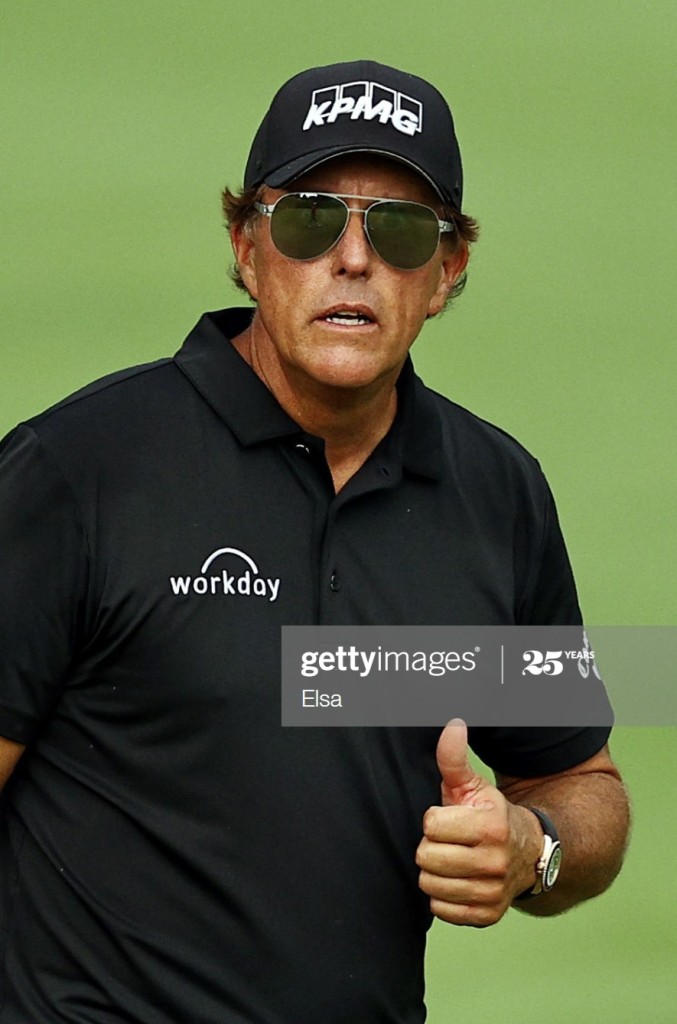 Mix in a water, dude! Jesus.
Come back tomorrow for our Monday Morning Superlatives.
FORE!