The first PGA Tour event in our new socially distant world is in the book and Daniel Berger captured his third career win. Berger wasn't the only winner this week in Fort Worth. Here are our superlatives for the 2020 Charles Schwab Challenge
Most Likely to be Compensating for Something…
Look at the size of the championship trophy.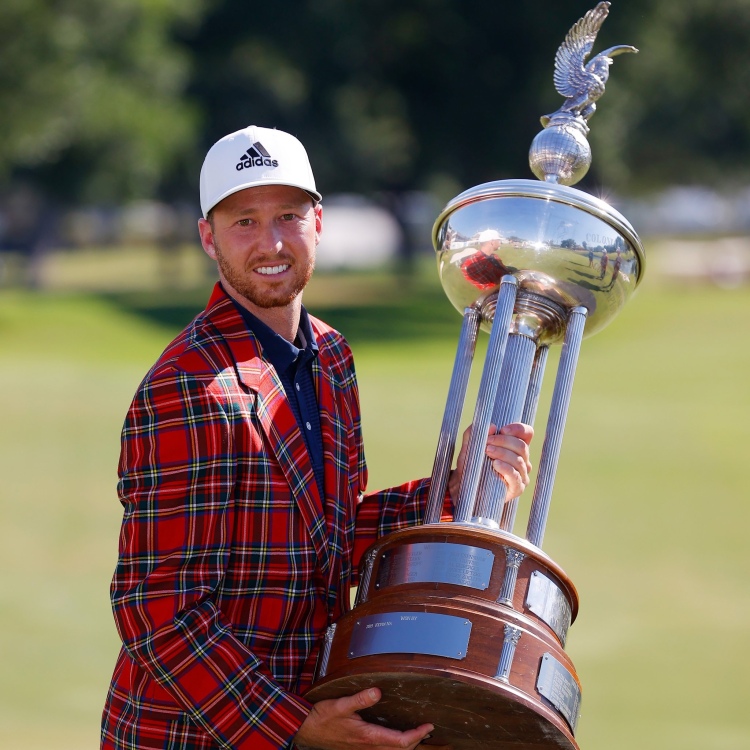 ARE YOU KIDDING ME. That is just an absolutely preposterous photo. Plaid jacket gets the thumbs up. BUT that trophy is almost the size of Daniel Berger (who looks like he is being held captive). You just won, bud. RELAX!
Best Moustache…
This was a two-horse race. Rickie vs. Brooks.
Rickie had an uneventful week, so let's give this one to Super Mario Brooks.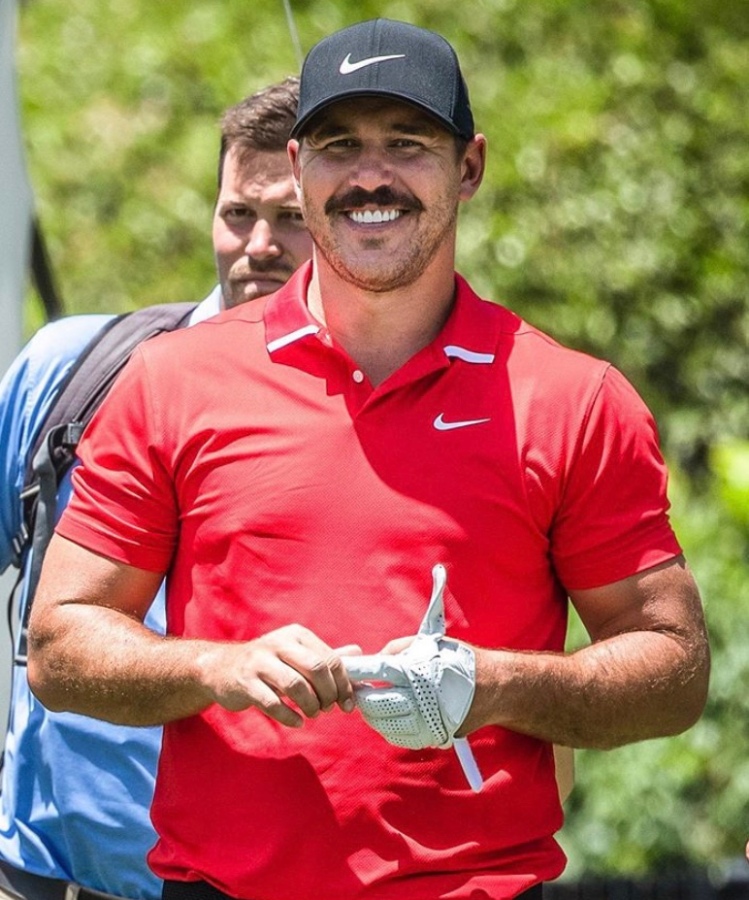 Hang that photo in the Louvre. I don't really have anything else to say. Just take another peak at this alpha's cookie duster.
Best Round…
Four different players shot 63 (the low round of the tournament), including Justin Rose (R1), Harold Varner (R1), Patrick Reed (R3) and Rory McIlroy (R2). Despite Rory coming to his last hole of the day with a chance of tying the course record, I'm giving this one to HV3.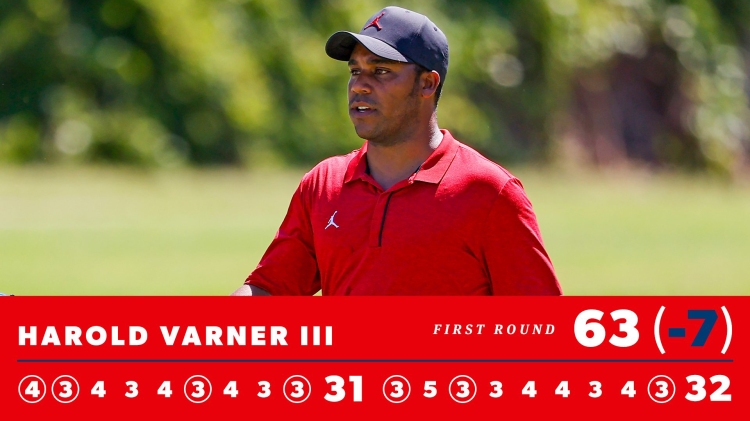 As Foster said in his piece last night, HV3 is an all-time guy. He hit all 18 GIR during the opening round. That is BANANAS!
Least Likely to be Asked to be Mic'ed Up…
No brainer….
Brooks in a landslide. To be fair, I'd say the same thing if I saw someone chip in from that shitty lie.
Least Likely to get a Gimme…
I had to do it and you hate to see it.
He had a four-putt double and he three-jacked from three feet! Tough to watch. The most thrilling thing in golf is the simultaneous feeling that Spieth will either bury a bomb or three-put each time he steps on the dance floor.
Most Likely to Defy the Laws of Physics…
The 17 hole on Sunday was the biggest factor in deciding the champion.
I know you can say that he pushed that putt, but it was down! It was in. That stutter step towards the whole he does is heartbreaking.
This just hurts. I don't know if it was nerves or what. That ball hit the side of the cup and got sent to another zip code. (Not pictured was Morikawa asking if he had to finish after losing the playoff. NO DUDE. It's over.)
Best Bogey….
Before the three-put meltdown on 17 yesterday, Xander had one of the most ridiculous up-and-down bogeys these eyes have ever seen.
I've been there. We literally named our site after finding hazards!
I've not been here. After a drop and chip he drained the 30-footer to only drop one shot. Big time stones to make that putt.
Most Awkward Interaction…
So…. Jim Nantz mentioned that only Rickie Fowler agreed to be Mic'ed up during the week and that wasn't the case. Adam Hadwin (who is Canadian and apparently loves tweeting volunteered).
Sorry, dude. You don't make the needle move.
Worst Celebration…
I've never seen a more anticlimactic hole-in-one. The delayed reaction. He grabbed his putter! I think he hated it off the club.
Biggest Mood…
Who else but Phil the Thrill.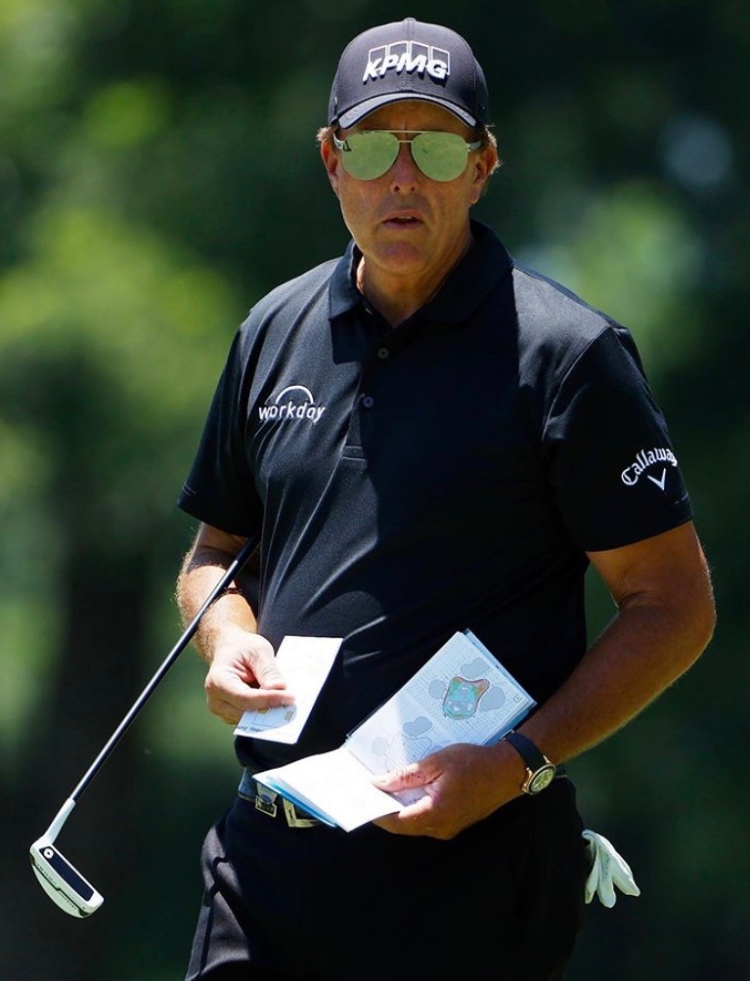 What a vibe this guy gives off. LOVE IT.
What did I miss? Let me know! Hope you enjoyed our first weekend of coverage.
FORE!